Val Garcia
https://thetucsongallery.com/wp-content/uploads/2023/08/IMG_3863.jpg-1.jpeg
480
360
The Tucson Gallery
https://thetucsongallery.com/wp-content/uploads/2023/08/IMG_3863.jpg-1.jpeg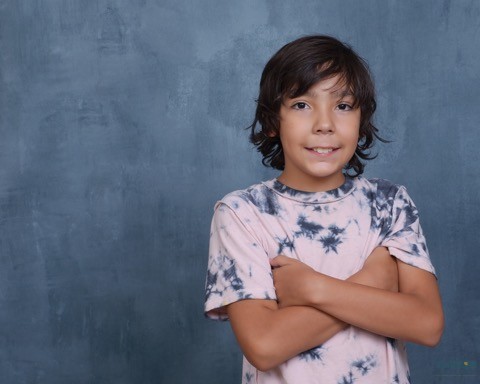 Many in Tucson recognize Valente "Val" Garcia as the cherubic child immortalized in the 'Running of the Piñatas' mural on 6th Ave, a masterpiece by his father, the renowned muralist Ignacio Garcia. While this brush with fame might have been an early introduction to the world of art, it certainly wasn't his last.
Even as a toddler, Val's artistic prowess was evident. At just two years old, his fingers danced across canvases, laying the foundation for an innate appreciation of art. Today, Val is not just the son of a muralist; he's a formidable artist in his own right. His talent shines brightly in graphic design, and his craftsmanship stands out in the detailed, one-of-a-kind Cosplay costumes and swords he creates.
Always on the hunt for inspiration, Val can often be found at the latest Gundam store, delving into the intricate world of model kits. His vibrant personality doesn't go unnoticed, as he easily captivates anyone lucky enough to cross his path, especially with his unique blend of curiosity, eloquence, and charm.
Val's presence is a gift, radiating warmth and inclusivity to all in his orbit. His vivacious energy not only enhances the artistic community but also makes the world shine a little brighter. Dive into the creative genius of Val Garcia the next time you visit Tucson Gallery!