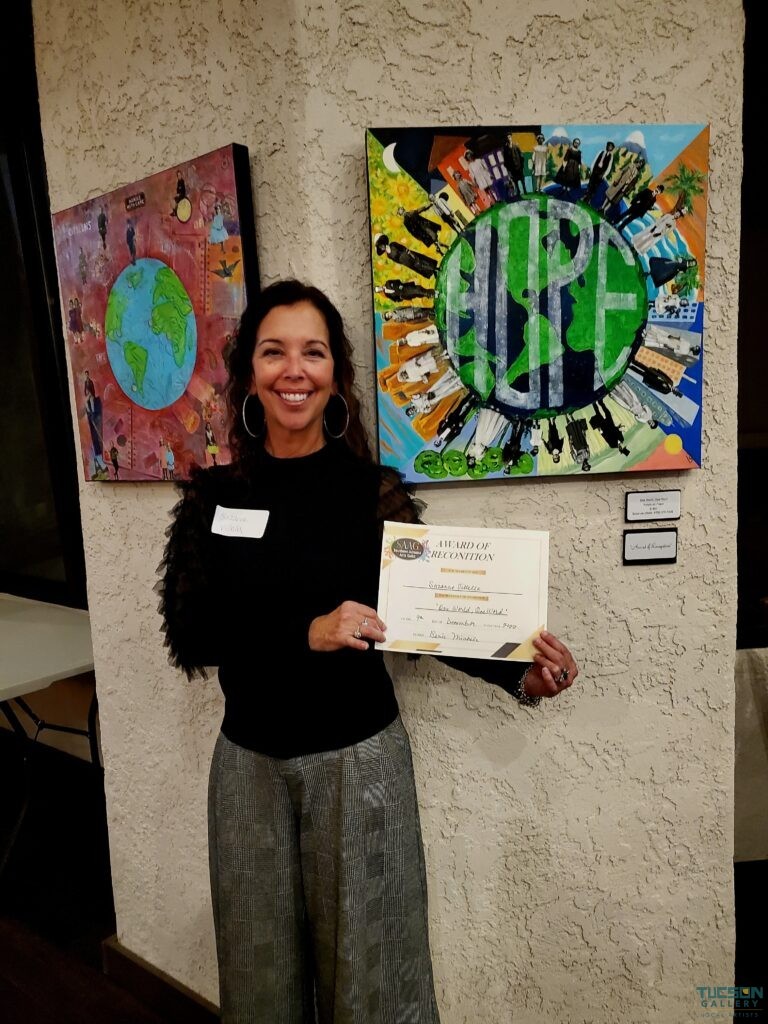 ---
Photo Gallery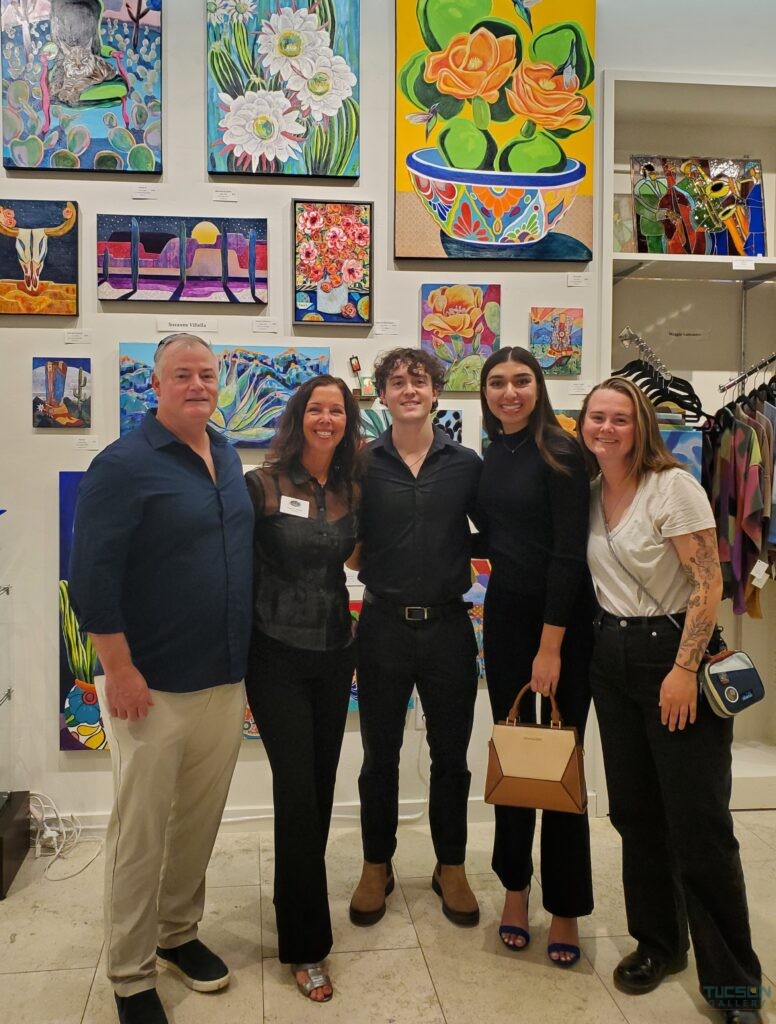 Suzanne's Story
I had a wonderful education in the arts at the University of Arizona. To support myself and my art business after graduation, I worked as a paralegal and sketched and painted during nights and weekends.
My first gallery show was on February 2, 1997, at De Grazia's Little Gallery, consisting of watercolor paintings inspired by the Missouri Botanical Gardens and the Tucson Botanical Gardens. It was a successful show and I realized…maybe I can be a professional artist!
When I married and was raising our three children and moving our family every couple of years as an Air Force Spouse, my artwork was less of a priority. But I still managed to create and find a gallery for representation wherever we were living in the moment. I also started teaching art to youth, which inspired me to renew my belief in my own painting. I enjoyed numerous shows and gallery representation around the globe...
I am now happily settled in beautiful Tucson and enjoying the many opportunities for artists in Southern Arizona. I am currently the president of the Southern Arizona Arts Guild, a job I perform with love because I am passionate about supporting and growing the arts in Southern Arizona.
---
Tucson Gallery Asked Each Artist The Same Questions To Get To Know Them Better
Where did you grow up?
I grew up in the suburbs of St. Louis, Missouri. It is beautiful part of the Midwest, with four true seasons, great restaurants, many museums, sporting and cultural events to experience. I am the youngest of five siblings – one brother and three sisters. My parents raised us to secure our own identities, so we are all very different, but very close and connected. My parents let us try just about anything and instilled work ethic and teamwork. They taught us to explore the music, arts and other cultures around the planet through travel.
Tell us about your family
Matt and I have been married for 25 years. He served 26 years flying A-10s in the Air Force and we moved our family 13 times in 20 years. We have three really cool kids who are young adults. Catherine is a UA graduate and works as an archeologist. Anthony is studying biological sciences at ASU. Olivia is studying exercise and sports science at Colorado State University. They are pretty cool and well cultured and adapted after many moves and living in Europe for four years.
Do you have pets, if yes, tell us about them
We have two cute and kinda crazy rescue dogs. Sandi is 14 years old and was rescued in Vegas. She and I have walked many miles together over the years! Supposedly she is pug, beagle and chihuahua. Romeo is an adorable little 3 year old guy. We rescued him from PACC who had saved his life and he sticks true to the name they gave him. He is probably chihuahua and minpin. Romeo is a lover and gives amazing hugs.
When did you know that you would be an artist?
I had a lot of energy as a kid. I played every sport I could, loved the monkey bars and swing sets, but needed down time and that is when I would sit quietly in my parents basement with art projects. I had amazing art teachers in high school who lead me to believe I was capable to pursue the arts. I was so dedicated and passionate. That is when I decided to study the arts at the University of Arizona, and then I had my first solo show at age 27 that was super successful.
What is your favorite media to work with?
I adore mixed media. I put a great deal of thought into my creations and which papers make the best sense or add the most intriguing element of excitement or surprise.
What do you do when you're not doing the voodoo that you do (Tom's way of asking)? Or, what do you do when you're not doing your art?
I enjoy hiking and biking. My husband and I are always looking for new recipes because we love to cook. I can't go too long without a trip because I enjoy travel and exploring new places. I am the president of the Southern Arizona Arts Guild because I am passionate about supporting the arts in Southern Arizona. Recently, I began meditating and joined a book club.
Paintings By Suzanne Villella