---
Media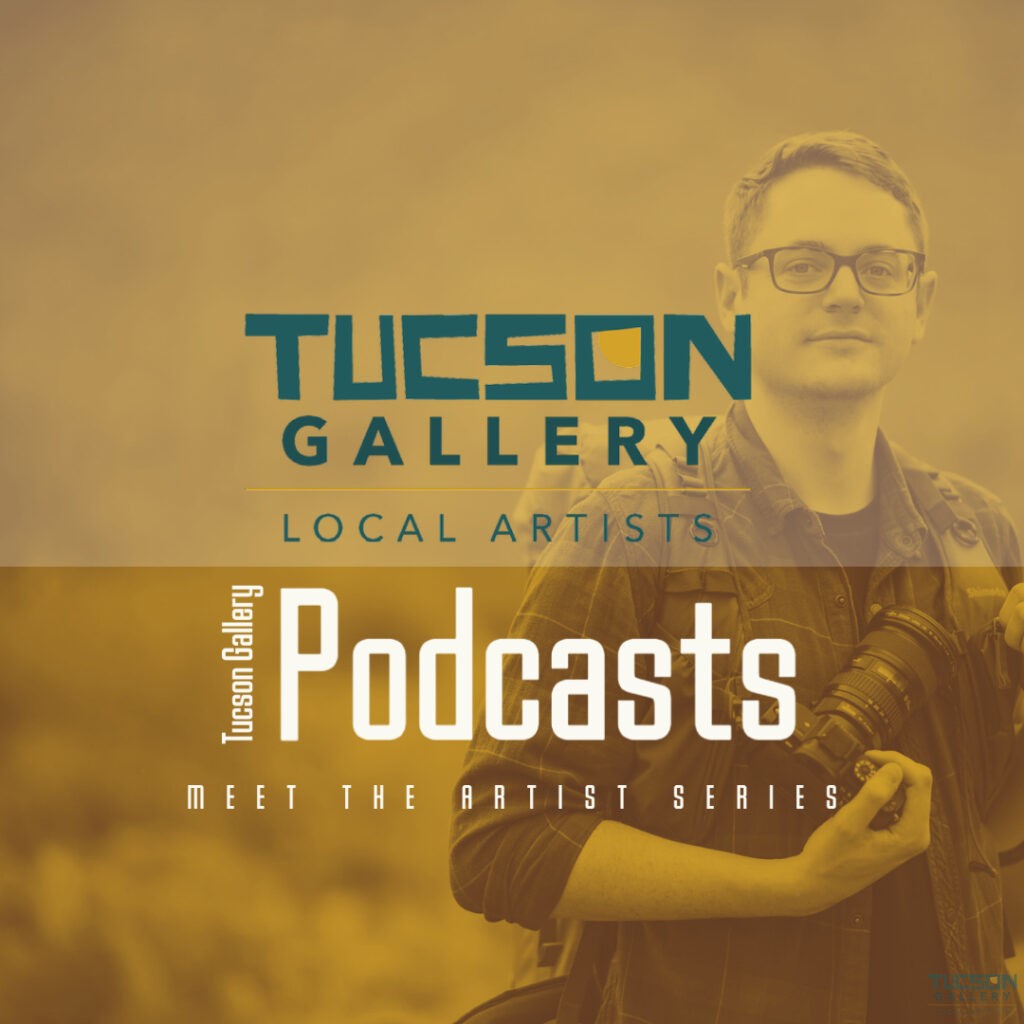 Sean's Story
My name is Sean Parker and I'm a professional photographer / time-lapse cinematographer based in Tucson, Arizona. I hold a strong passion for capturing the beauty in our universe so I specialize in all types of photography. But what I'm most passionate about and internationally renowned for is my landscape & astrophotography work. I've been featured in many publications, commercials, and projects with companies such as: Smithsonian, Discovery, LG, Samsung, Annapurna Films, New York Times, Arizona Highways, and more! I've always had an artistic side. Growing up I used to play music and take cell-phone photos of the places I visited, but It was only until 2011 when I found my niche for the art of photography.
---
The Tucson Gallery Asked Each Artist The Same Questions To Get To Know Them Better
Where did you grow up?
I grew up in a small town in the desert on the colorado river called Parker, AZ. I spent my younger years living the desert life (boating, skiing, motorcycle riding, skateboarding, etc.) At age 13 I moved to Prescott where I attended middle school, highschool, and some college. Most of my days were spent playing video games, skateboarding, sports, and playing music (bass guitar) with friends! I moved to Tucson in 2009 and so grateful I did!
Tell us about your family
I have a large, loving, and supportive family. My father still lives in Prescott but a lot of my aunts, uncles, and cousins live in Laguna Niguel and the rest are spread out in, LA, San Diego and San Francisco. I lost my mom in 2016 who was very close to me and where I got a lot of my travel characteristics from. She was also a big supporter and admirer of my photography!…
Do you have pets, if yes, tell us about them.
I have a cute little kitty named IZZY. Short of Isabelle. She got her name when I accidentally picked her from the litter instead of the male I originally came to adopt. I got home and was like wait "Is-he (Izzy) a girl?" Pretty funny and so is she. 😀
When did you know that you would be an artist?
Oh, this is a tough question. I think when I mutually agreed to leave my desk job in 2013 after long nights of practicing my astro-photography. I was starting to get recognized and published for my astral photography pretty quickly and thats when decided I wanted to pursue a life of adventure, photography, and filmmaking.
What is your favorite media to work with?
I love television and films. Creating jaw-dropping timelapses and photos are my passion right next to directing. There is nothing quite like immersing yourself in nature and creating something beautiful that you can share with the world!
What do you do when you're not doing the voodoo that you do? Or what do you do when you're not doing your art?
I actually do a lot. Growing up I was always into video games. I played a lot and still do and like to think I'm pretty good at it. It's challenging when playing against other players and keeps my decision making tack sharp. In addition to that, I do a lot of hiking, traveling, and netflix binge watching. I love going to concerts and friend gatherings. I guess you can say I'm a balanced mix of being an extrovert and introvert at the same time haha.
All Photos by Sean Parker