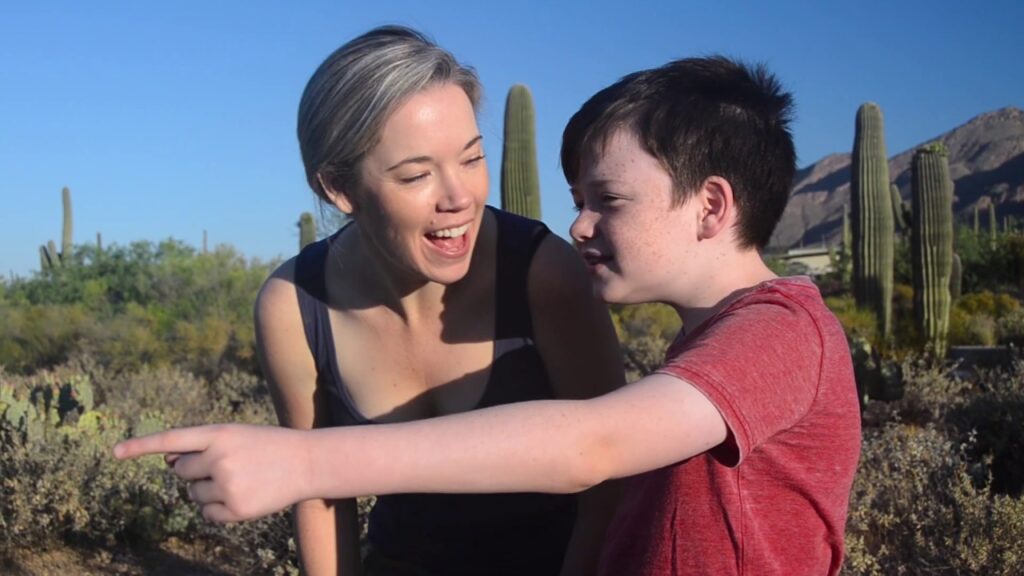 Media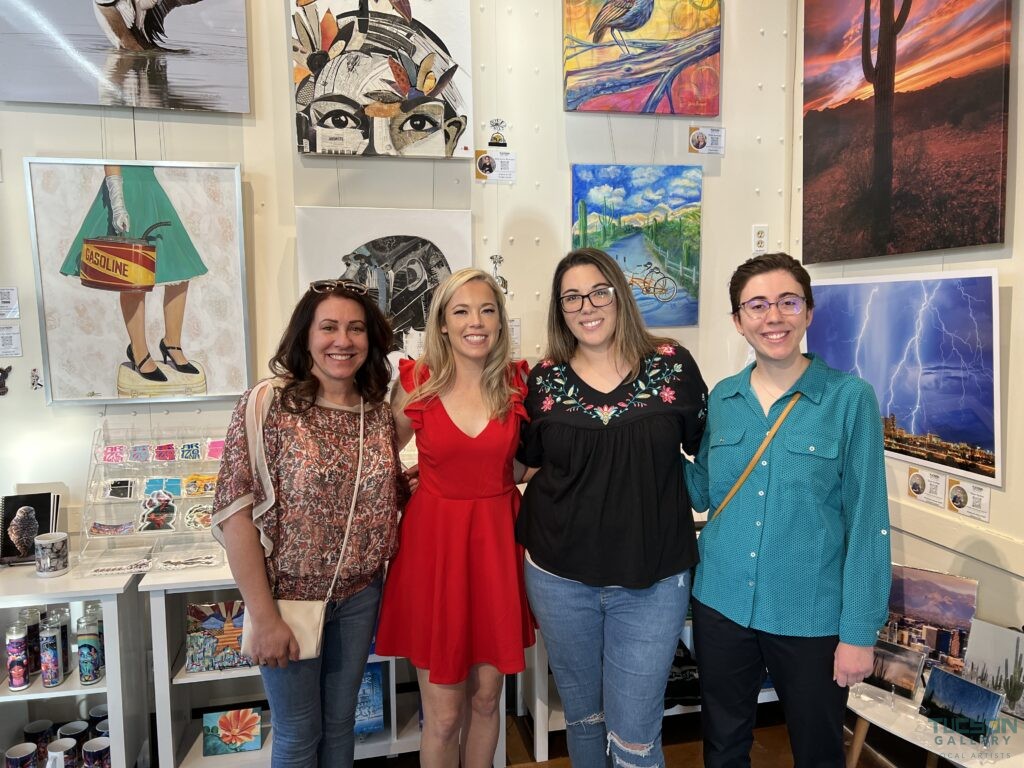 Julie's Story
Julie Bonner is a creative entrepreneur and has made Arizona her home for the past 20 years. Born in Binghamton, New York, Julie was an artistic child. She drew on any paper within reach and crafted handmade greeting cards for every occasion. Her middle school still proudly displays a mural Julie painted as a student. She earned her first freelance logo project from a local pizza shop in high school. After earning her degree in Graphic Design from Drexel University and a Master's in Business, Julie opened up her own creative studio, Julie Originals.…
Blending her fine art paintings with her commercial design expertise, she created the Addy Award-winning Desert Dwellers Flash Cards. Inspired by a desire to teach her son about Southwest wildlife, each card contains amusing stories about desert animals from A to Z and features Julie's acrylic paintings. Local teachers, parents, and grandparents use them to promote literacy and teach children about their environment.
Julie's favorite medium is using acrylics on canvas. Over the past years, she's created a series of desert sunsets, landscapes, and animals featured in galleries, calendars, and cards in local retailers. You may have met her at the Made in Tucson Market, Tucson Festival of Books, or other local artist events.
Julie was awarded the Tucson AdFed Next Generation Award for significantly impacting the advertising industry through leadership, career achievements, and personal qualities inspiring others to excel.
She's an organizer for Creative Mornings/Tucson and is active in Startup Tucson and Local First Arizona. She serves as an adjunct instructor for Pima Community College and on their Digital Media Advisory Board.
Julie Bonner
---
The Tucson Gallery Asked Each Artist The Same Questions To Get To Know Them Better
Where did you grow up?
The gray, cloudy and cold area of Endicott, New York. Opposite our sunny home here in Tucson! I've been delighted to call Tucson my home for the past 20 years.
Tell us about your family
I'm an only child. My parents, Jane and Ray, were teachers in New York and were supportive of my creative endeavors. Supplying me with crayons and paper and putting up with my theatrical living room dance shows. All three of us played tennis which I've stuck with my entire life. I played for Drexel University and connected with Tucson's tennis community when I moved here. Tennis eventually led me to meet my husband, Jeff, over at Reffkin (Randolph) Tennis Center. We wouldn't have met if it wasn't for our continued passion for the sport. Today we have a family of 5, with a few kids playing tennis too!
Do you have pets, if yes, tell us about them
I'm an animal lover with allergies. So none right now 🙂 I do love seeing my friend's pet pics on social, and a lot of my art is of our local wildlife.
When did you know that you would be an artist?
I started telling my parents I wanted to be an artist around 3. I drew on EVERY piece of paper in the house – including some important ones that were left out!
What is your favorite media to work with?
For the past 10 years, it's been acrylic paint. In high school and college, I worked more with oils. Having my son, Syver, prompted the switch to a faster-drying medium…since I got back into painting more while he was napping!
What do you do when you're not doing the voodoo that you do? Or what do you do when you're not doing your art?
Spending time with my husband and our three kids. We love playing tennis, riding, and hiking in Tucson. We're also proud of our new vacation rental that features my art, Bikehaven.
All Artworks By Julie Bonner