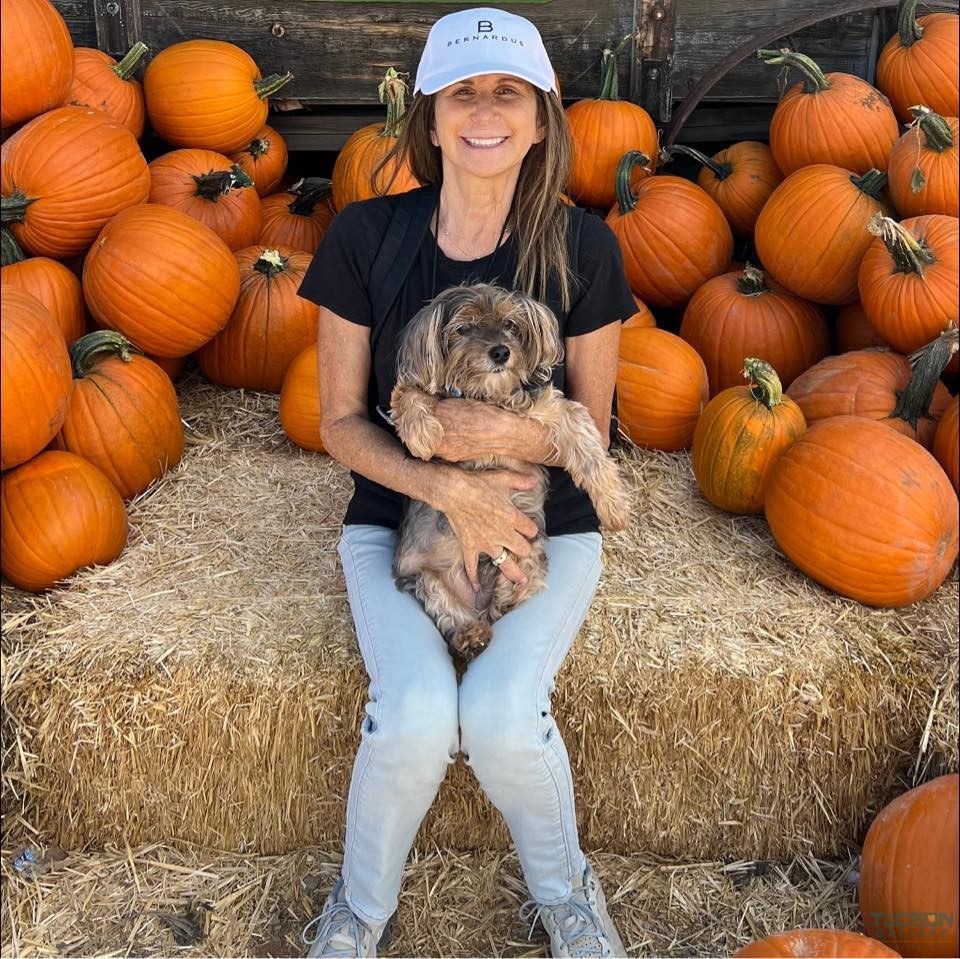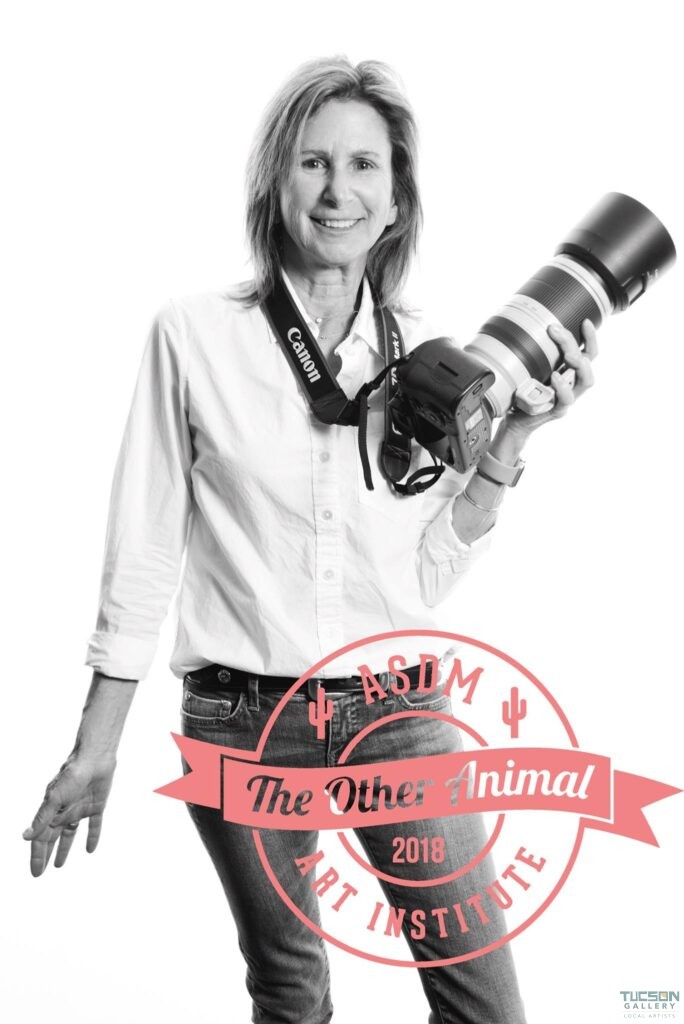 ---
Media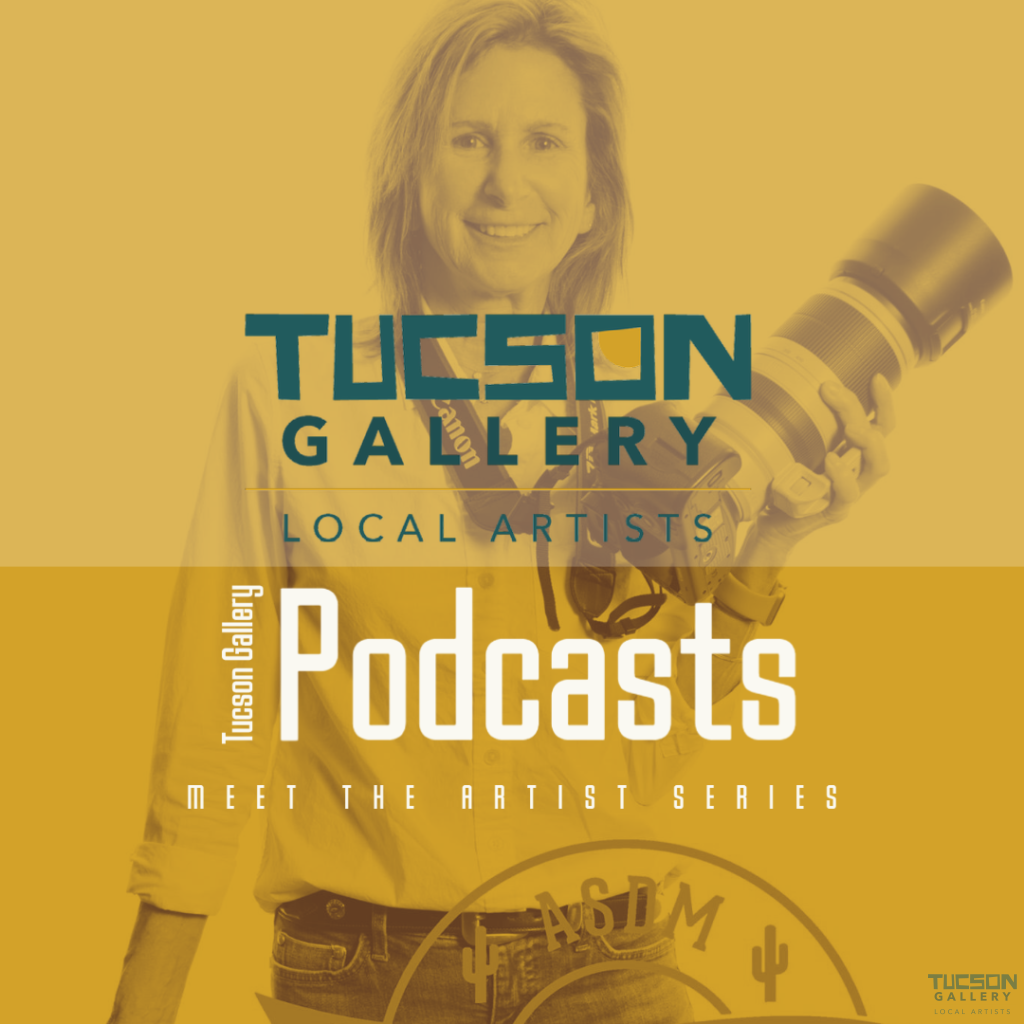 Brooklyn born and raised, Leslie Leathers attended film and photography classes in the Catskills and fell in love with wildlife- especially hummingbirds. From the moment she saw their petite nests, it was love at first sight and she was hooked.
Next, came her deep sense of passion for raptors and as they say, the rest is history because she became absorbed in photographing animals in their natural habitat.
Though Leathers is reluctant to discuss her awards and accolades, she has been on the calendar page and honorable mention in the Arizona Game and Fish contests. She also won an honorable mention in Arizona Highways magazine. Leathers also received an award at Cochise College. Besides being featured in Arizona National Conservancy, she is an ongoing contributor for Tucson Lifestyle Magazine.
Leslie Leather's photographs can be enjoyed at Tucson Medical Center and most recently at the world-renowned Hacienda del Sol Guest Ranch. Leslie's 86 photographs were selected and purchased from her extensive collection of photographs to be permanently installed at Hacienda Del Sol and on the walls of their Spa.
Leslie Leathers is honored to have her collection at the stunning and prestigious Hacienda del Sol Ranch, Tucson's Jewel of the Desert.
To view her collection, call to make an appointment: 520-982-2520
---
The Tucson Gallery Asked Each Artist The Same Questions To Get To Know Them Better
Where did you grow up?
I grew up in Brooklyn NY. My grandmother lived upstate so even though I'm a city girl, I spent a lot of time in the country about 2 hours north of NYC. That's where I spent summers and vacations, and loved being out in nature...
Tell us about your family.
My parents and grandparents were from NY. I have a sister and brother We had lots of family around us to spend time with. I loved growing up in New York. I married in 1984 to Paul, we have two children, Nikki and Charlie.
Do you have pets, if yes tell us about them.
I've always loved animals and my first pet when I was young was a turtle. I got my first dog in my teens and have had a dog or two ever since. Now I have one dog, his name is Mordi, he is 16 years old and spoiled as he should be.
When did you know that you would be an artist?
When I was in high school I loved to draw. I also took a photography class where I learned to develop my own film. I loved watching the images appear right in front of me. After raising my kids I got into the digital world and bought my first camera. I was photographing weddings for a while so I could upgrade my equipment. I started going out into the desert and fell in love with all wildlife. I will communicate with anything that is living. I started my love of birds about 13 years ago with hummingbirds. Then I started seeing raptors and the rest is history. I spend many hours a week driving to different places to see what I can find. It's my saving grace. When my mom was declining, photography and nature was the only thing that brought me peace and calm.
What is your favorite media to work with?
I love photography and I love creating art with my images. I try to get the picture I want right out of the camera. I rarely adjust my photos but every so often I will crop or adjust color.
What do you do when you're not doing your art?
When I'm not taking photos, I work in a mental health office as office manager. I've been there for the past 22 years. It's nice to know I'm part of a business where we can help people.
I moved to Tucson in the late 70's and fell in love with the desert. I call myself a desert rat. I love communicating with wildlife. Most of the time I'm alone with my camera but I also enjoy being with my photo friends.
All Artworks by Leslie Leathers