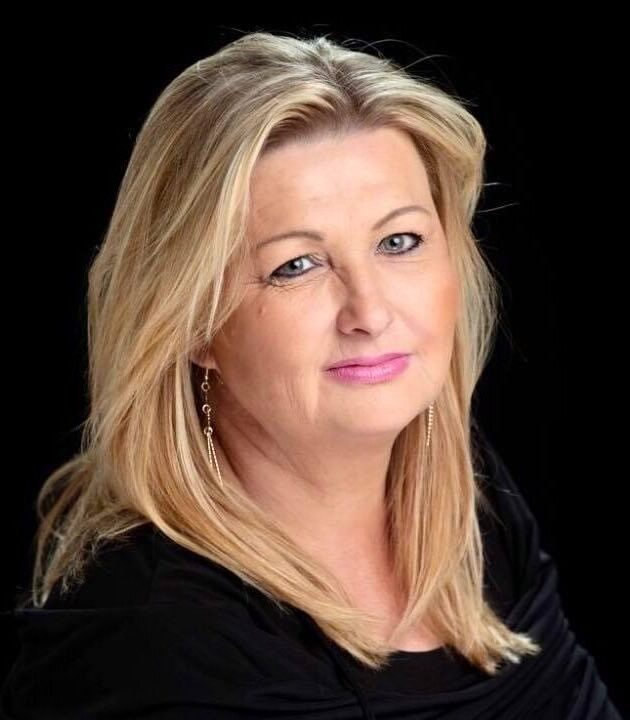 Photo Gallery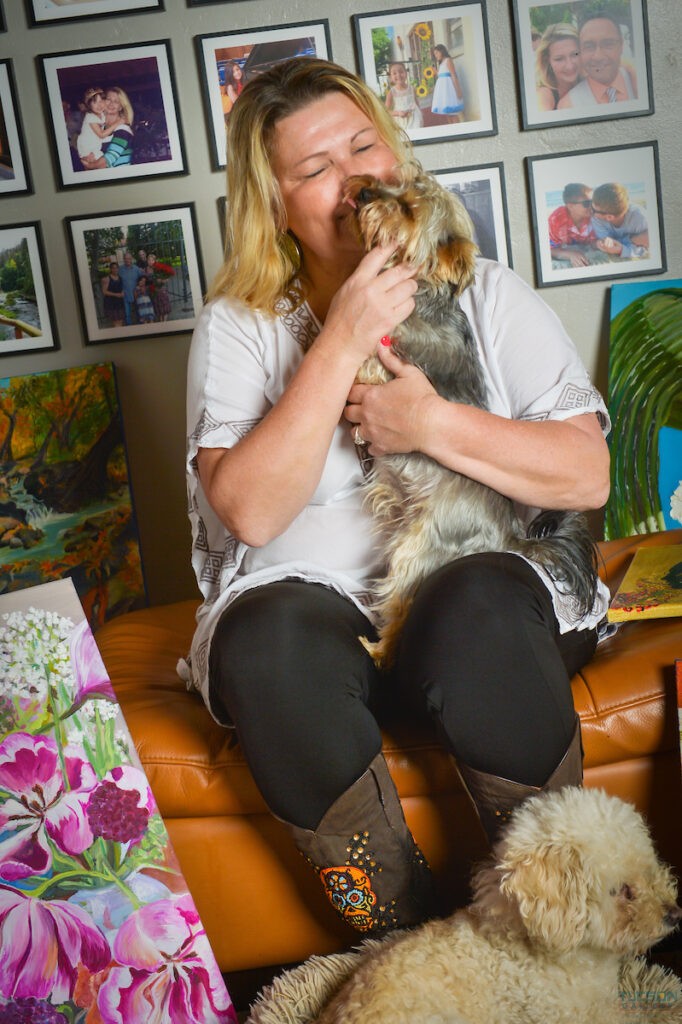 Andrea's Story
Originally from the Czech Republic, Andrea Rodriguez moved to Arizona in 1993. Staying connected to her passion for art and design, she graduated from Northern Arizona University in 2003 with a Bachelors in Interior Design and Art. Post graduation, Andrea fulfilled her dream of becoming an independent interior designer. In 2012, she expanded her business by starting an Architectural and Interior Design firm, Mar Designs, with her husband, Mariano Rodriguez. She has won numerous design awards from the American Society of Interior Designers, the Design Excellence Awards for Commercial and Residential Product Design, Commercial and Residential Space, Specialty and Outdoor Living space.
Additionally, Andrea enjoys oil painting a variety of desert landmarks, nature and nudes. In 2015, she decided to refresh her artistic skills by attending local painting classes. While in the classes, she grew not only as an artist but realized her love for working with others in a studio setting. This love has expanded into her own teaching practice for large groups. She has taught group classes in both Arizona and the Czech Republic.
Outside of interior design and art, she is raising her two daughters, Angelika and Alexandra, with her husband in Tucson, Arizona. They have chickens, koi fish, a desert tortoise, and two dogs, Lucky and Dexter. Together, they enjoy an active lifestyle with many hands-on projects and athletic events. They love gardening, painting, softball, and musical performances. During her free time, Andrea loves to golf with her husband...
---
The Tucson Gallery Asked Each Artist The Same Questions To Get To Know Them Better
Where did you grow up?
I was born in a tiny farming town called Lukavec, in the former Czechoslovakia, where I lived until age 14. Looking back, I have the best childhood memories: riding bikes around the whole town with my friends, swinging so high that the poles lifted out of the ground, catching fireflies, and picking up flowers and plants to dry for winter. My mom spent so much time with my brother and I outdoors. Our garden was full of berries. We would run through open fields all day and pick edible mushrooms in the forest. During the long and cold winters, we would paint, create dry flower arrangements, and create tiny folks from chestnuts. It was pure magic. Since my family still lives back in the Czech Republic; I travel back as I'm able with my kids to show them the same experience.
Tell us about your family
My dad, Pavel, is a talented blacksmith and worked at our town farm for years. I remember visiting his shop while he was crafting. The rough iron, the fire, and his skills were fascinating to me as a little girl. I've always appreciated metal and glass artists. My mom, Helena, worked at the local wood factory and later became a chef at my brother's fine dining restaurant. She taught me how to make typical Czech dumplings or baked kolacky, a fine pastry with jams. My parents are still married after 52 years and living at the same house I grew up in.
I have one older brother named Paul. He has always loved architecture and futuristic art. Twenty years ago, he lost his best friend to a drug overdose and decided to take a stand. He created a unique drug-prevention project, Revolution Train, which is an interactive, educational experience for children between 12-17 that involves all the human senses. With this specially- equipped train, this educational program has touched over a million kids in four different countries. He is my hero.
I married the love of my life fifteen years ago. Mariano was born in Mexico City and is a successful architect. I always joke that we have a Czech-Mex family now, with three beautiful daughters Erica, Alexandra, and Angelika.
Do you have pets, if yes, tell us about them
Yes, we have several pets. Our two dogs are Lucky and Dexter. Lucky is a 14-year-old poodle mix who we rescued. We knew once we saw him, he would be well loved by our family. We added an additional member to our family, Dexter, a Yorkie Terrier puppy to keep Lucky company and keep him moving. The two of them are always with us on family vacation or our girls' practices. Additionally, we have chickens: Betty, Lottie, Gram Cracker, Cheese and Cake, who are generous enough to spare some eggs for us. In our backyard, we have a lovely pond with large beautiful koi fish, which has inspired me for a few of my paintings. Our last pet is Otis, is an 8 year old desert tortoise who enjoys cruising our backyard.
When did you know that you would be an artist
I was in the middle of my freshman year of high school when the Berlin Wall fell. Under the communist party, I was not able to choose my area of study since my parents were not in the party. I became an accounting and secretary major, but this was far away from my personality.
Just a year later, at 16 years old, I was protesting our lack of freedom under the communist regime with the rest of my classmates. In November 1989, the country opened to the world and we were able to travel freely to other countries. I left for the United States by myself two years later. By 25, I knew I wanted to pursue Interior Design and enrolled full time at the University of Arizona, Pima Community College, and later Northern Arizona University. I knew I wanted to change people's lives through color and design and this was an important step for me to fulfill that. However, I can't recall a time when I knew I would be an artist. I think I became one through exploring the foundation in creativity already there. I was fortunate to be raised by parents who guided me through natural forms of art without money. They raised me to appreciate little things easily spotted in nature, supported me with art supplies, and encouraged my dreams.
What is your favorite media to work with?
Oil paint is just my absolute favorite! I love blending it, its texture, and even the smell. You place it on your pallet and can mix the perfect color. It also has longevity so even if you don't finish the same day, you could just cover it and come back a week later to find the covered paint ready to paint again. I started out with water pencils, acrylic, and oil paint. Canvases are not only things I painted on, I love to retouch and give new life to old recycled furniture or make murals for kid's nursery. Even exterior paint color is fun for murals, especially for plain children's playground.
What do you do when you're not doing your art?
When I'm not painting, I am probably busy with my family or work. Even I love to get lost myself in the hands-on painting I still use daily a digital media as well. Photoshop, Illustrator, AutoCAD and Sketch up program's skills help me to demonstrate & visualize layout, scale and finish options to clients in a physical space. The final illustration of the rooms or homes are almost as real as it gets. It truly helps clients to see how their future house will look like.
Almost 8 years ago we decided to build a little free library dedicated to our girl's. Since than Alex's LFL distributed over 80,000 free books to local community and we organized many Events, our most famous was Annual Santa's Letters, Halloween parade books instead of candies, Valentine's fundraiser for rescue dogs. It become well love part of our neighborhood and by now it's well established so I rarely have to ask for more book donations.
I am passionate about causes that touch my heart or family. We always try to volunteer and give back to our community, from neighborhood involvement, sex trafficking victims, animal shelter or my last effort with Sewing Masks for Tucson donating over 50,000 masks to our community.
But my best free time is always with my love ones. Both my daughters love art projects, gardening, baking, piano or ukuleles or play softball, which keeps us pretty busy during the week. If there is any free time left, with my husband and I enjoy golfing, RV camping in Arizona beautiful parks and meeting up with our friends. Family and friends' bond is important to me and cherish every minute of it.
Artworks by Andrea Rodriguez