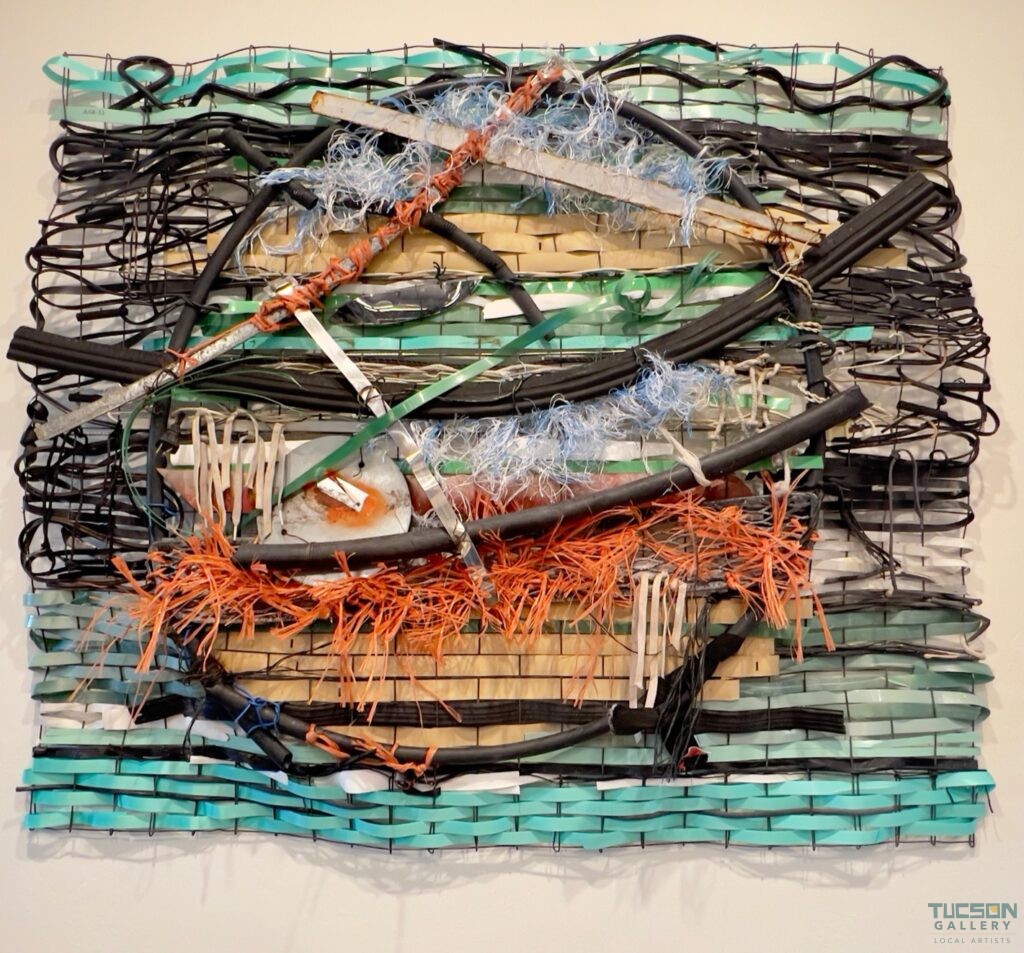 World in Trouble: Trashed, Melting, Burning,
What are you doing about it?
by Tamara Scott Andersen
Textile Sculpture
$800
Rescued, Reclaimed & Repurposed Materials, 46" x 40" x 4"
There is an underlying message to my Street Series Collection, it is about the never-ending flow of discarded material waste into our environment. The reclaimed and recycled materials tell an archeological story of who, where and when, while the sculptures themselves can give the viewer hope for better things to come.
These Originals are Sold in the Gallery and Subject to Availability. Please Visit Us at The Gallery for More Information and to See These Beautiful Pieces in Person