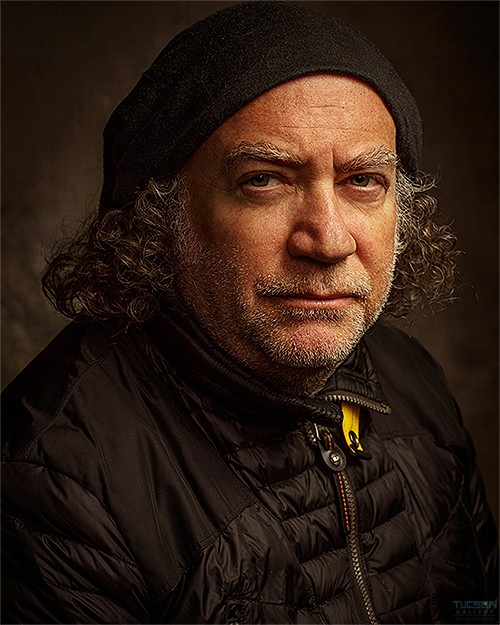 Hailing from the bustling streets of New York City, William Coupon now finds solace in the high desert of Santa Fe, New Mexico. The towering structures of Manhattan have been exchanged for the tranquil embrace of the Sangre de Cristo Mountains.
William's foray into photography began with innovation. He introduced the world to "audiographs" – photographs that spoke, featuring looped cassettes behind framed images, and "kinetographs" – photographs that moved, driven by motors. This inventive spirit earned him a coveted commission: window displays at the iconic Bloomingdale's in the late 1970s. Around the same period, William's documentary on the legendary New York disco, Studio 54, garnered significant acclaim, securing a spot in the International Center of Photography exhibition titled "Fleeting Gestures: Treasures of Dance Photography."
By 1979, William's focus shifted to formal studio portraits. Drawing inspiration from lower Manhattan's youth and counter-culture, he developed a distinct style. Utilizing a single-light source against a mottled backdrop, he crafted a portable studio, allowing him to traverse the world documenting global sub-cultures. This venture, termed "Social Studies," became a profound visual chronicle of indigenous communities. From the vibrant Haitians, Australian Aboriginals, Native Americans, to the elusive Central African Pygmies, every portrait showcased William's innate ability to capture the essence of diverse cultures.
1992 marked a significant milestone. During the Earth Summit in Rio de Janeiro, William was tasked with photographing the world's tribal leaders. Two years later, the United Nations and the U.S. Congress celebrated his work, displaying it in the U.S. Senate Rotunda for the UN's Year of the Indigenous People.
But William's lens wasn't confined to personal projects. His prowess in commercial photography and film is noteworthy. He has graced Time Magazine with 15 covers, capturing every U.S. President since Richard Nixon, including iconic Person of the Year covers of Clinton and Bush. His portfolio boasts works for Newsweek, Rolling Stone Magazine, and The New York Times Sunday Magazine, featuring global luminaries like Benazir Bhutto, Yasser Arafat, and Prince Phillip. Additionally, his contributions extend to advertising and corporate campaigns for powerhouses like Nike, Apple, and Harvard University.
Currently, the world eagerly anticipates the release of "SOCIAL STUDIES," a book that promises a deep dive into the portraits of 29 diverse groups from around the globe, a testament to William Coupon's unparalleled journey through the tapestry of human civilization.
Explore the profound depth and range of William Coupon's work at Tucson Gallery, inside Proper Shops at 300 E Congress Street in Downtown Tucson!