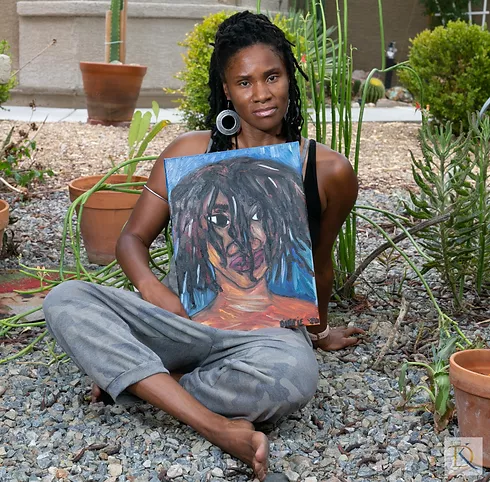 ---
Media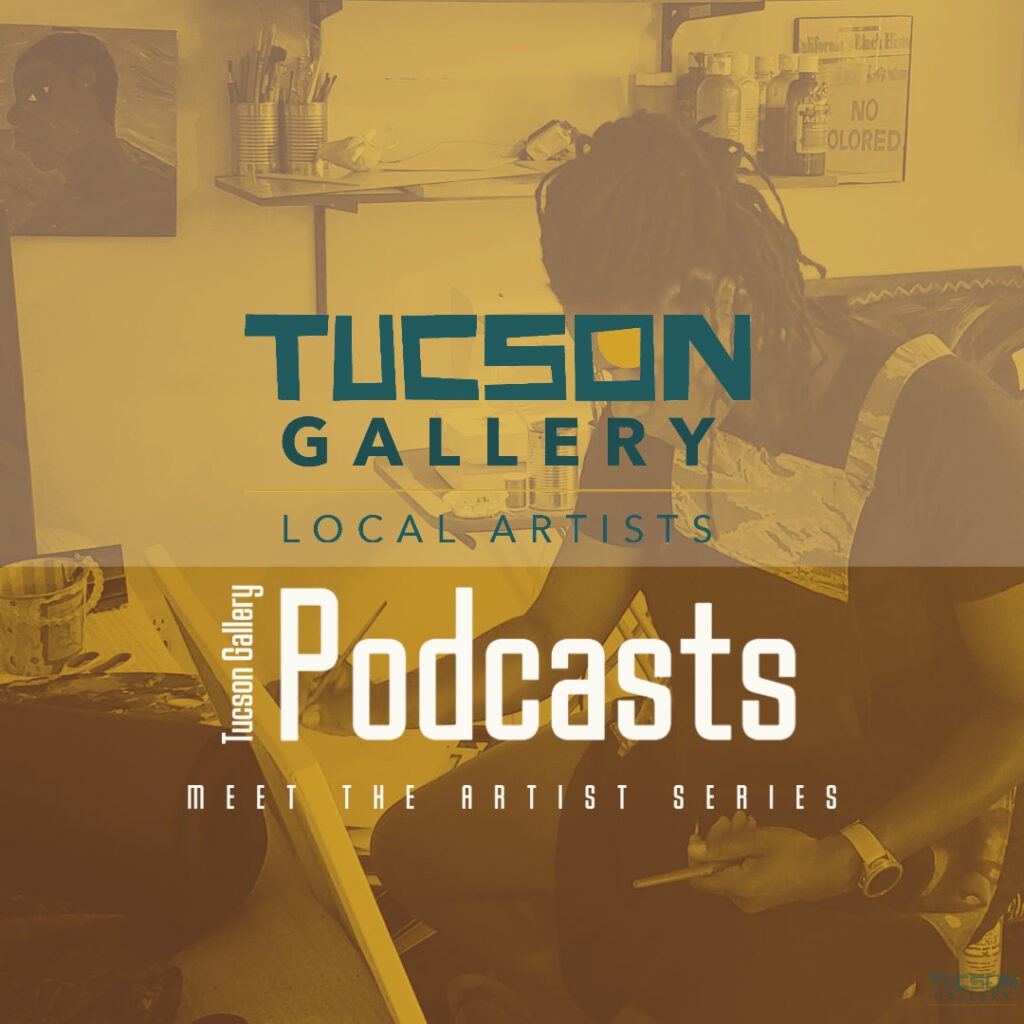 Randiesia's Story
Randiesia Fletcher, M.Es is an Artist, Storyteller, and Social Entrepreneur specializing in Social, Cultural and Diverse Relationships.
Randiesia grew up on Skid Row, Downtown Los Angeles, and subsequently joined the Marine Corps and later retired as a disabled veteran.
Currently, she strategizes with businesses, through storytelling, to explore a groups Emotional Intelligence, a process called Social Mindfulness. She is a friend to international communities where she provides advocacy and education and training. With an educational background, in Anthropology, Writing, and Education, she uses these skills to serve Arizona and the world around it.
Additionally, she teaches sustainability through urban farming, maintains a podcast, called Portraits of Sustainability. Follow her @livng2portraits
Randiesia Fletcher paints the non-smiling face; a normal face, the face of contentment for every day people, particularly people in the Pan African community. It's an expression to show that Black-skinned people do not have to smile to be excepted. Randiesia's images express the ideas of W.E.B Dubois's Double Consciousness- the dichotomy of how one sees themselves versus, how the world sees them through a lens of racism. There should be no fear in normal facial expressions...
---
All Artworks by Randiesia